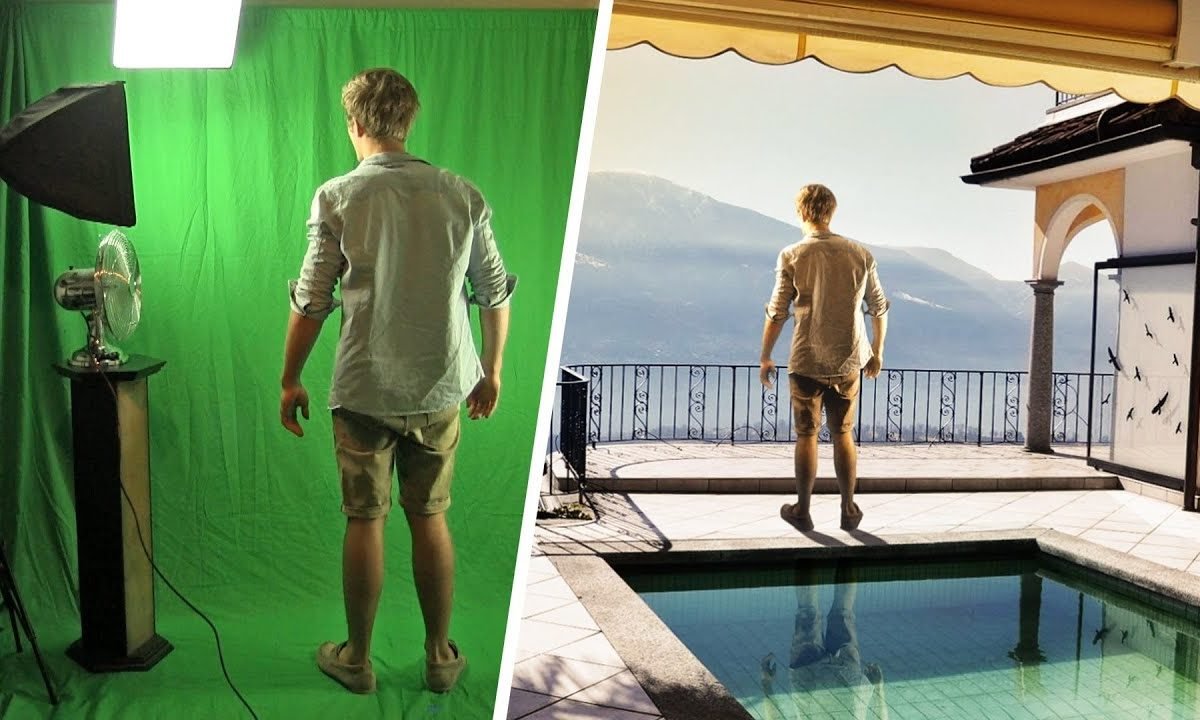 VFX Prime – An intensive career course of visual effects.
Hollywood & Bollywood films use VFX to produce awesome effects & realistic environments in films. Through visual effects, the artists can make interesting things happen in movies – bomb blasts, natural disasters, flying objects, superpowers, etc. – that are difficult or impossible to shoot in real life.
VFX Prime is an intensive career course that will train you in all aspects of visual effects. The course helps you create special effects for films, TV shows, ads, games, digital media, etc. You can learn 3D modeling, digital sculpting, character animation, rotoscopy, and more.
By 2020, the Indian VFX industry is expected to be worth ₹6350 crores*. Hollywood, Bollywood, TV shows, ads – each of these use visual effects to produce high-quality output. From car blasts in a live-action film to leaves blowing in an animated movie, all the effects are designed and created by special effects artists. You can be one of these highly-paid, in-demand, talented artists!
Interested?[popup_anything id="477″]
Course Highlights
Access to Creosouls: Share your creative portfolio with the world, get feedback from experts, find job opportunities and get hired.
Instant student loan facility to fund your studies at Arena, with real time loan eligibility check & instant approval confirmation.
Training in all aspects of 2D & 3D animation – from pre-production, production, to post-production
Hands-on training on in-demand techniques like 2D digital animation, 3D motion graphics & crowd simulation
Guidance to develop your professional portfolio & demo reel
Opportunity to be a part of industry visits & workshops
Guidance on regular projects
Access to Onlinevarsity: Arena's exclusive web portal that adds to your classroom learning experience
Access to high-end studio infrastructure
Career Options
Design professionals produce designs, symbols, illustrations & photography for use in print & electronic publications and Internet publishing industries.
Join as:
Vfx Artist
3D Modeler
Compositor
Pre-visualization Artist
Roto & Paint Artist
Matchmove Artist
Tracking Artist
Video Editor
Storyboard Artist
Career Support
Industry interaction
Job Fair
Studio tours
Career seminars
Creative workshops
VFX Prime Modules
1st Semester
| Modules | Tools |
| --- | --- |
| Concepts of Graphics and Illustrations | – |
| Typography Design | – |
| Digital Illustrations | Adobe Illustrator CC/ Inkscape |
| Concepts of Cinematography & Photography | – |
| Concepts of 2D Digital Animation | – |
| Art of Storytelling & Script Writing | – |
| Anatomy Study | – |
| Character Design | – |
| Digital Painting | Adobe Photoshop Extended CC/ Pixlr |
| Audio – Video Editing | Adobe Audition CC/ Audacity/ Adobe Premier Pro CC/ VSDC Video Editor/ OpenShot |
| Storyboarding and Animatics | Adobe Premier Pro CC/ VSDC Video Editor/ OpenShot |
| Application of 2D Animation Principles | Adobe Animate CC |
| Design Portfolio – Project | – |
2nd Semester
| Modules | Tools |
| --- | --- |
| 3D Basics – Modeling to Animation | – |
| Digital Modeling with Maya | Autodesk Maya |
| Digital Sculpting | ZBrush |
| Texturing 3D Models with Maya | Autodesk Maya |
| Lighting and Rendering Models with Maya | Arnold Render For Maya |
| Rigging 3D Models with Maya | Autodesk Maya |
| 3D Character Animation | Autodesk Maya |
| Fx, Dynamics and Simulation | Autodesk Maya |
| Matchmoving and Camera Tracking | Autodesk Maya |
| Crowd Simulation | Golumn Crowd |
| Digital Compositing | After Effect |
| 3D Animation Portfolio – Project | – |
3rd Semester
| Modules | Tools |
| --- | --- |
| VFX Film making | – |
| Pre-visualization | MAYA Unlimited/Blender |
| Introduction to Nuke | Nuke/Natron |
| Rotoscopy using Silhoutte | Silhouette |
| Wire removal | Nuke/Natron |
| Colour Correction | Nuke/Natron |
| Green/ Blue screen | Nuke/Natron |
| Matchmoving & Camera tracking | NukeX |
| Matte Painting | Nuke & Photoshop |
| Specialisation & Digital Portfolio Development (Choose 1 elective) | Project |