Digital Advertising Design and Marketing is a comprehensive course that trains you in all aspects of digital designing and makes you a job-ready professional.
DIGITAL DESIGNING & MARKETING
Arena Animation's digital designing & marketing courses combine technology with creativity to train you in the conceptual, design, advertising, marketing, technical and analytical aspects of communication for digital space. The increase in content has led to rising demand for digital content creators and designers. Join digital marketing courses to be this in-demand professional! The Internet and all of its evolving technologies have touched almost every person in his daily life. People are spending more and more time online to learn something new, to communicate with each other, and for entertainment. With Arena, get the best of both – digital marketing and design to become a job-ready professional and be ready to make an impact in the digital world.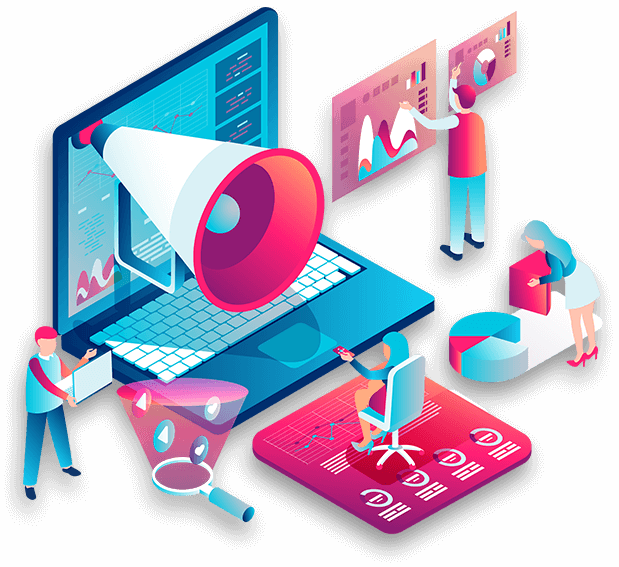 Course Highlights
Training in all aspects of Digital Marketing From SCRATCH
Exposure to industry interaction and workshops
Guidance to develop your professional portfolio & demo reel
Opportunity to be a part of industry visits & workshops
Guidance on regular projects
Placement assistance
Access to Onlinevarsity: Arena's exclusive web portal that adds to your classroom learning experience
Access to Creosouls: Share your creative portfolio with the world, get feedback from experts, find job opportunities and get hired.
Instant student loan facility: to fund your studies at Arena, with real time loan eligibility check & instant approval confirmation.
WHAT YOU'LL LEARN
1st Semester
| Modules | Tools |
| --- | --- |
| Digital Advertising Concepts | – |
| Typography Design | – |
| Digital Artworks | Adobe Illustrator/ Inkscape |
| Digital Imaging | Adobe Photoshop Extended/ Pixlr |
| Sound Composition | Adobe Audition |
| Digital Video Techniques | Adobe Premiere/Prelude |
| Design Communication Design Portfolio | – |
2nd Semester
| Modules | Tools |
| --- | --- |
| Marketing Basics | – |
| Internet Advertising with Search Network | – |
| Search Optimization Techniques | – |
| Creative Display Ad Solutions | – |
| Marketing using Email – 1 | – |
| Mobile Marketing in Practice | – |
| Introduction to Analytics | – |
| Digital Marketing Portfolio | – |
Career Options
HIGHLIGHTS
Digital Marketing Executive
Digital Graphic Designer
Digital Sales Executive
Illustrator
Audio Video Editor
SEO Executive
GET READY FOR THE CAREER
YOU WILLL LOVE